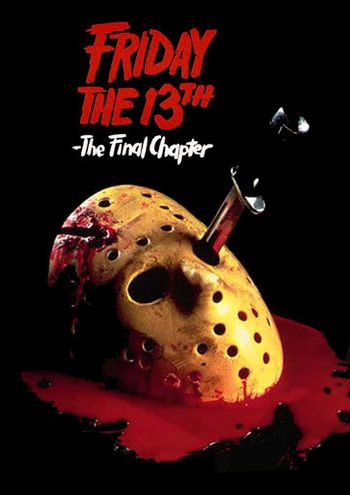 "Jason's Back, and this is the one you've been screaming for."
The fourth film in the Friday the 13th film franchise, released in 1984.
The film starts right after the events of Part III, with Higgins Haven crawling with police and paramedics. The bodies are taken to the morgue, Not Quite Dead Jason Voorhees among them. As soon as he's put into the cold, he springs back to action. With the killing spree continuing, he starts targeting an area near the Crystal Lake where the Jarvis family lives, with a group of teens also present to provide some cannon fodder.
As per the title, the film was supposed to be the Grand Finale to the series. But less than a year later, another sequel was released.
---
This film has examples of:
---