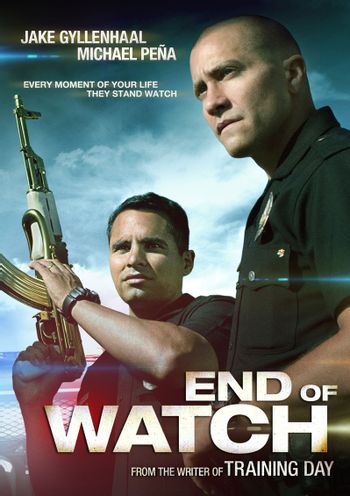 End of Watch is a late summer 2012 release, directed by David Ayer and starring Jake Gyllenhaal and Michael Peña.
Brian Taylor (Gyllenhaal) and Mike "Z" Zavala (Peña) are two LAPD police officers of Unit 13, their district handling the infamous crime ridden South Central Los Angeles. The film follows the two both on the job and in their private lives. Things turn sour when the two unknowingly start sticking their noses into the Mexican Sinaloa Cartel's activities that eventually puts a hit on their heads when they discover something they shouldn't have.
The film is shot mostly with a video look to it, including many shots that are, In-Universe, taken by handheld camcorders, squad car cameras or the officers' lapel cams.
---
Tropes:
---