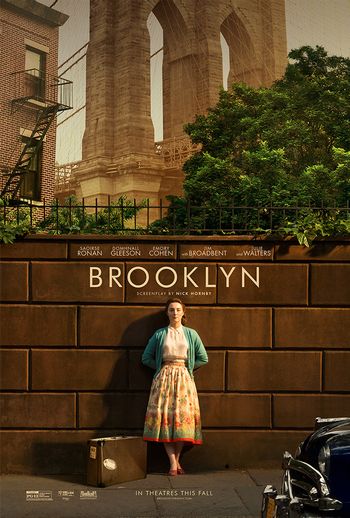 Brooklyn is a 2015 drama based on a novel of the same name written by Colm Tóibín.
Set in 1952, the film follows Eilis, a young Irish woman trying to make a future for herself in New York. Hesitant to leave her mother and sister, she realizes she has no choice if she wants a career. Level-headed and reserved, Eilis determinedly navigates her new life and what it means to have a place in life.
The film stars Saoirse Ronan, Emory Cohen, Domhnall Gleeson, Jim Broadbent, and Julie Walters.
---
The film provides examples of: