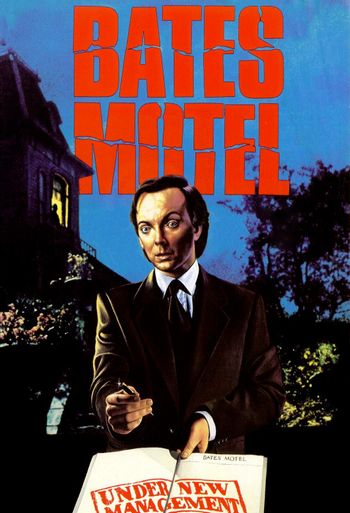 The first attempt to make a TV spin-off revolving around the Bates Motel, the location of Psycho, didn't come with the 2013 series Bates Motel, but rather the 1987 TV movie Bates Motel. And it was a very different beast to its namesake.
The lead character of this film is Alex West (Bud Cort), who was sent to a mental institution as a boy in 1960 for killing his abusive stepfather with an industrial drying machine. While there, he befriended Norman Bates, coming to see him as a father figure, and being allowed to inherit the now-abandoned Bates Motel upon Norman's death in the present day. Alex finds the motel, which he rebuilds with help from loudmouthed waitress Willie (Lori Petty) and local carpenter Henry (Moses Gunn), but soon finds himself in financial trouble after agreeing to an infeasibly large loan in order to renovate the hotel. On top of that, their first night after motel re-opens sees them playing host to a suicidal divorcee, and a party of teenagers with a shared, Dark Secret...
Despite being set at the same setting as the three Psycho films that had been made up until that point, Bates Motel goes for something very different, instead being a Pilot Movie for an anthology series of supernatural stories set at the titular motel, more along the lines of Fantasy Island. In the end, however, the series was never picked up, leaving this as an oddity in the larger Psycho universe.
---
Tropes include:
---