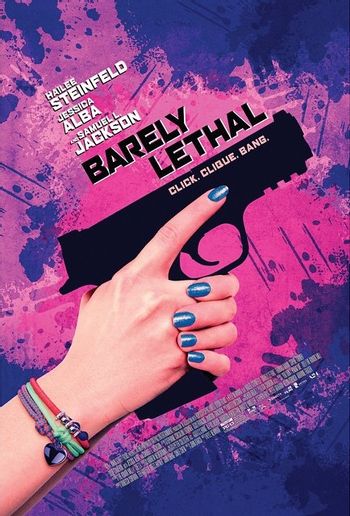 Barely Lethal is a 2015 action comedy film directed by Kyle Newman about a teenage assassin named Megan who fakes her own death and enrolls in high school to live a normal life.
The film stars Hailee Steinfeld in the lead role, as well as Jessica Alba, Samuel L. Jackson, Sophie Turner, among others.
Oh, and RKO produced this film. That RKO.
Previews: Official Trailer
---
This film contains examples of:
---