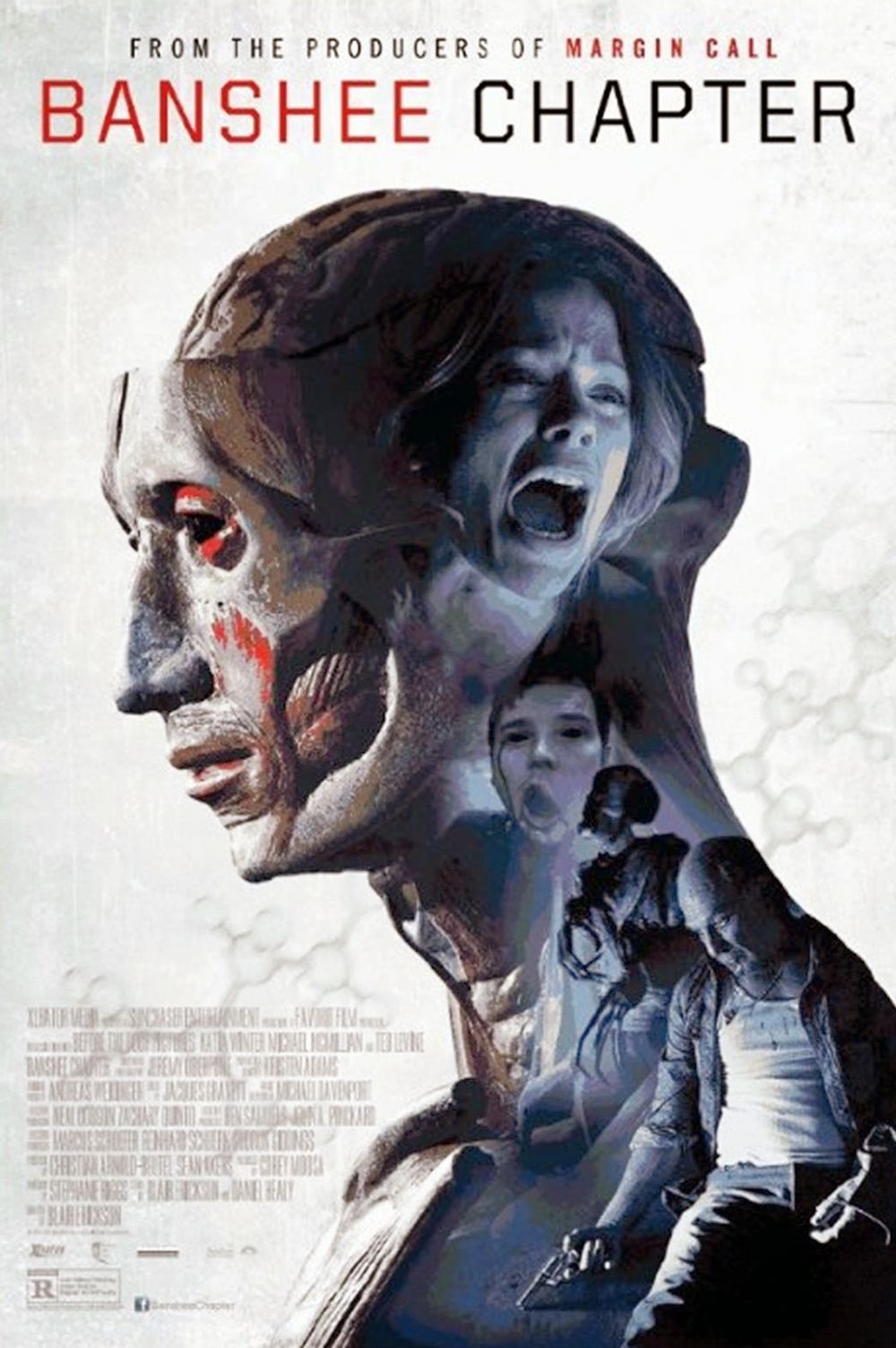 There are many rules for mental and physical survival in a Lovecraftian universe, but avoiding mind-expanding psychotropic drugs is likely in the top three.
Especially if that psychotropic drug was developed in secret by the government.
Journalist Anne Roland's friend James has gone missing, leaving behind only a terrifying tape of his experiments with a drug called dimethyltriptamine. What she discovers is an eerie connection between the drug, illegal human experiments, a chilling Numbers Station, and strange extraplanar beings that only DMT users can see... and who want to "wear us".
Banshee Chapter is a 2013 horror movie directed by Blair Erickson and starring Ted Levine, Katia Winter, and Michael Mc Millian. It was heavily inspired by the H. P. Lovecraft story From Beyond, which is also referenced In-Universe.
---
This film contains examples of:
---