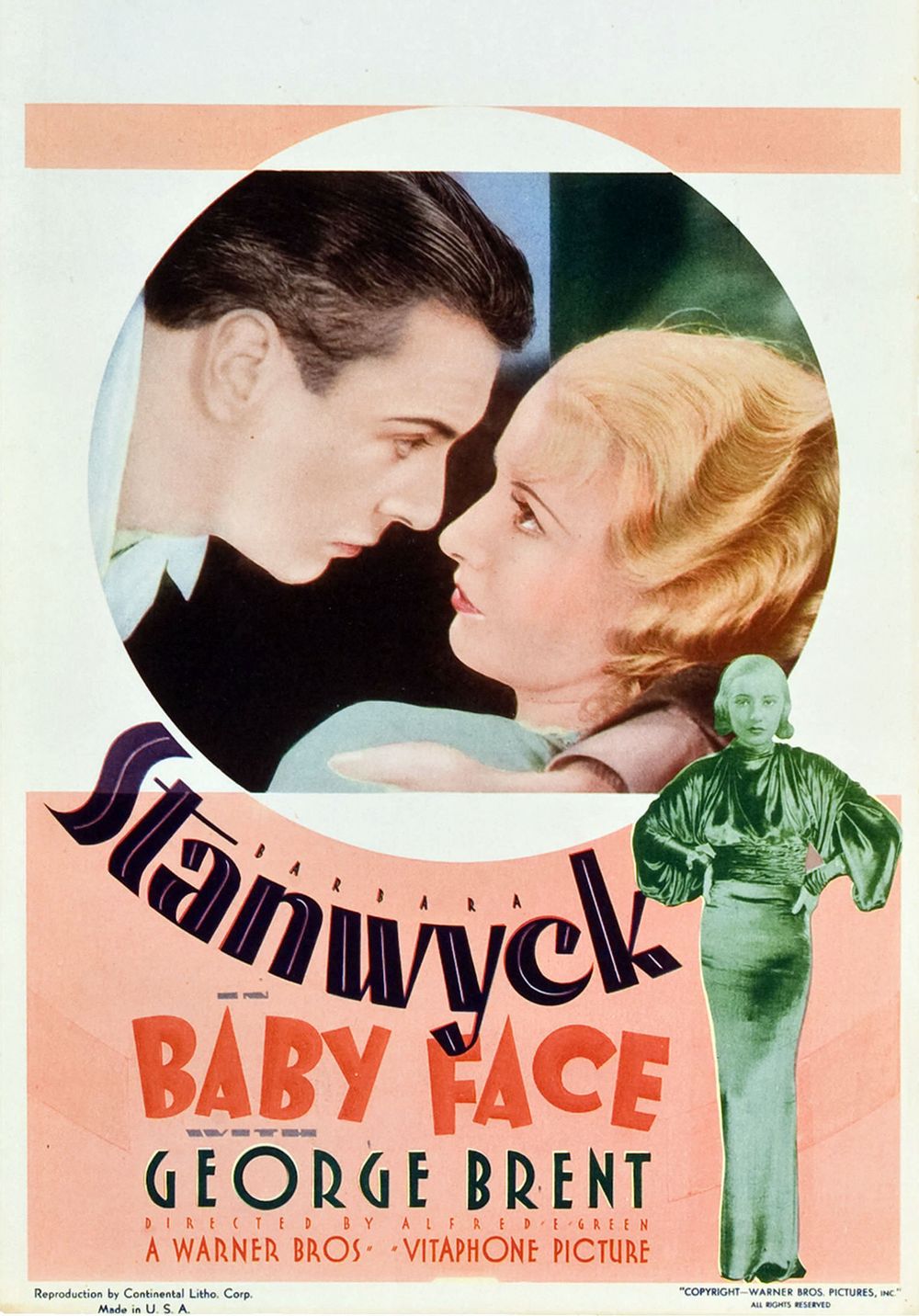 Courtland: When this thing happened, were you working very hard?
Lily: Yeah, but not at the bank.
Baby Face, a 1933 Warner Bros. drama directed by Alfred E. Green, is one of the sleazier pre-Code films.
It stars Barbara Stanwyck as Lily Powers, a young woman with more than her share of hard knocks. A speakeasy waitress in Erie, Pennsylvania, Lily divides her time between fighting off the advances of the customers and turning tricks at the behest of her widowed father/pimp, a bootlegger. She seems to look forward only to visits from Mr. Cragg, a Nietzsche-quoting cobbler who exhorts her to "use men, not let them use you!"
After her father dies in a still explosion, Lily finally heeds Cragg's advice. She and Chico, her black friend/maid, run off to New York City, where Lily proceeds to sleep her way up to the top of a bank, eventually becoming a kept woman. Hearts are broken, etc., etc.
The film was adapted from an original story by future 20th Century Fox mogul Darryl F. Zanuck (writing as "Mark Canfield"). A young John Wayne, years before he became a star, appears here as one of Lily's pathetic rejects.
Not to be confused with professional wrestlers who get cheered by fans, or the similarly-named R&B singer/producer.
---
Tropes in this film:
---