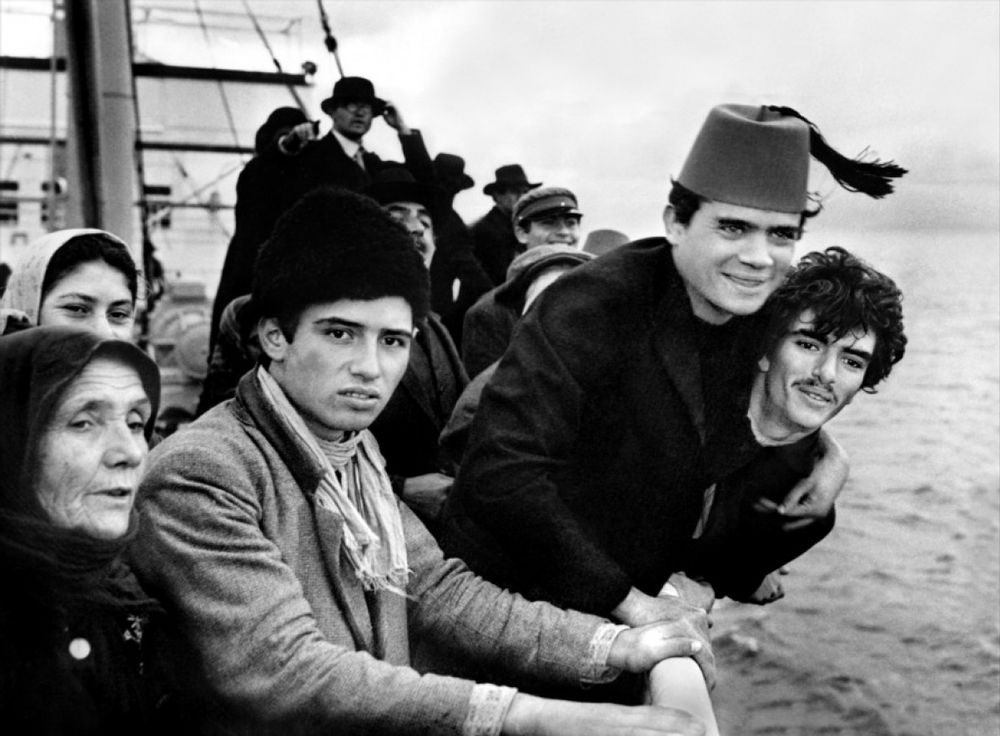 "My name is Elia Kazan. I am a Greek by blood, a Turk by birth and an American because my uncle made a journey."
America America is a 1963 drama film written and directed by Elia Kazan.
It is loosely based on the experiences of Kazan's uncle Avram, called "Stavros Topouzoglou" in the film. Stavros is a young Greek who lives with his Greek Orthodox family in a Christian village in Turkey—the Ottoman Empire, actually—in the latter part of the 19th century. The ruling Muslim Turks treat the Christian Greeks and Armenians as domestic enemies. Stavros's father chokes down his resentment of the Turks in order to protect his family, but after a violent pogrom perpetrated by the Turks against the Armenians of the village, Stavros's father gives him all the family's material assets and tells him to go to Constantinople and thence to America. Stavros has a difficult journey in which he loses all his family's money and possessions and winds up penniless in Constantinople, but he refuses to give up on his dream of escape to America.
America America was based by Kazan on his memoir of his family's history. Other Kazan films like On the Waterfront are better remembered in latter days, but this was Kazan's favorite of his own films.
---
Tropes: