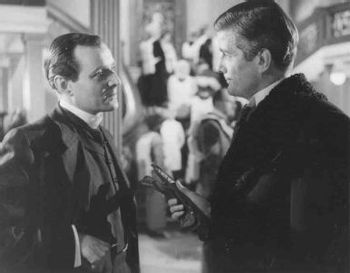 Lucas: I'd like you to tell me something. I... I have a wife and three children on board. Just how serious is it? I'm not the panicking kind.
Andrews: The ship has about an hour to live. A little more, if some of the upper bulkheads hold, but not much more. Get your wife and children into the boats.
Before James Cameron's Titanic, there was A Night to Remember, a 1958 black-and-white British docudrama film about the 1912 sinking of the RMS Titanic, directed by Roy Ward Baker and based on Walter Lord's nonfiction book of the same title chronicling the maritime disaster that claimed the lives of 1,517 of the 2,223 people on board.
Shot in a docudrama style and using groundbreaking special effects for the time, the film follows the stories of several of the ship's passengers and crew, from before her departure to her ultimate fate at the bottom of the Atlantic. It's as historically accurate as it could have been for the time, and it pretty much cemented the format for all disaster movies made from that point onwards.
Not to be confused with Remember the Night.
---
This film contains examples of:
---