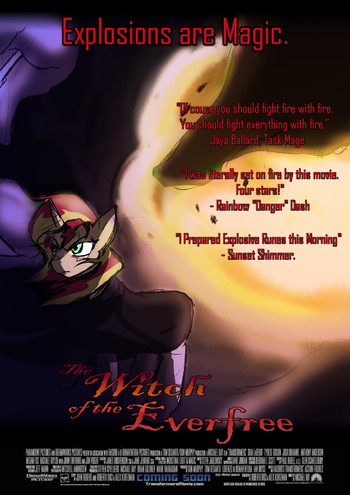 "My name is Sunset Shimmer. I am the strongest unicorn in all of Equestria, and my life is over. I'm in hiding and on the run, and I have no idea where to start putting things back together."
—The story's short description
The Witch of the Everfree
is a My Little Pony: Friendship Is Magic For Want Of A Nail fanfic by MagnetBolt.
Following her dismissal as Celestia's student, Sunset Shimmer doesn't go through the mirror to the Equestria Girls universe. However, she still wants to be somewhere outside of Celestia's influence, so after accidentally faking her death, she hides out in the Everfree Forest, where she slowly starts a new life as the forest's resident scary-but-benevolent witch.
---
This fanfic contains examples of:
---