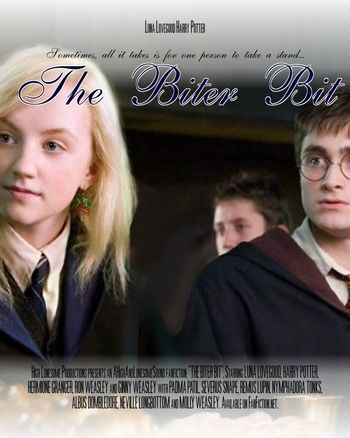 The Biter Bit
(and its missing moment one-shot
Inner Demons and Icicles
) is an in-progress
Harry Potter
fanfic by
AHighAndLonesomeSound
. Set in
Harry's sixth year
, it deviates from canon the morning after Harry and Ron walk in on Ginny and Dean snogging and Ron and Ginny fight.
The Biter Bit
begins the next day, the premise being that an upset Ginny is inattentive in DADA class and Snape gets angry with her. Luna calls Snape out for bullying and her actions bring her closer to the Trio.
Hilarity, romance and a butterfly-effect journey into AU territory ensue
. The story stays close to
Original Flavor
, although with more overt fluff.
---
This fanfic provides examples of: