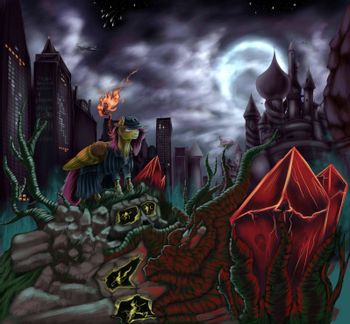 Dark Horse — A Five Score Tale from the Dresden Files is a My Little Pony: Friendship Is Magic, Five Score, Divided by Four and The Dresden Files crossover fanfic by Lord of Dorkness
that started with a simple premise.
What if Harry Dresden, among many others, one day turned into a pony?
Well, for starters, she was not very pleased with this.
Still currently in progress, and may be found on FIMfiction.net
.
Takes place post-Skin Games for The Dresden Files and the Friendship Is Magic season five hiatus. Heavy Late-Arrival Spoiler warning for both series.
---
Tropes:
---