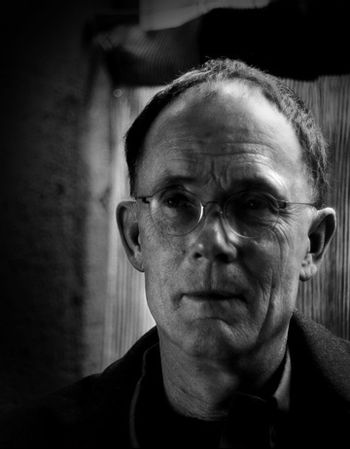 William Ford Gibson (born March 17, 1948) is an author and grandfather of the
Cyberpunk
genre.
Trope Maker
and
Trope Namer
of
Cyberspace
;
Trope Namer
of the term
Raygun Gothic
. Also, the man responsible for
Steampunk
as we know it.
Has an official website.
His books include:
<!—index—>
<!—/index—>
He also wrote the script for the film Johnny Mnemonic based on his short story by the same name, a couple episodes of The X-Files, the original (unused) screenplay for Alien³ and many short stories. The Abel Ferrara film New Rose Hotel is an adaptation of his short story of the same name.
In 2022, The Peripheral was adapted into a Prime Video TV series — he had no direct involvement in the making of it, but was consulted.
Outside of fiction, he penned an essay that gave Singapore the enduring appellation of "Disneyland with the Death Penalty".
---
Works by William Gibson that don't have their own pages include examples of:
---