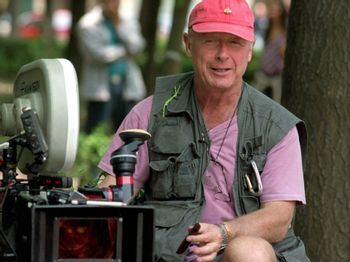 "The biggest edge I live on is directing. That's the scariest, most dangerous thing you can do in your life."
Anthony David Leighton Scott (21 June 1944 – 19 August 2012) was a British director and producer born in Tynemouth, North Shields.
He was best known for making films in the action genre, most notably Top Gun, The Last Boy Scout, True Romance, Crimson Tide, Spy Game and Man on Fire.
He was the younger brother of fellow filmmaker Ridley Scott. He tragically jumped off the Vincent Thomas Bridge in Los Angeles, California, at age 68 on August 19, 2012, believing he had cancer. Tragically, a subsequent autopsy found no evidence of cancer, suggesting he may have been in remission when he took his own life.
---
Films directed by Tony Scott:
<!—index—>
<!—/index—>
Series directed/produced by Tony Scott
<!—index—>
<!—/index—>
Tony Scott and his works provide examples of:
---