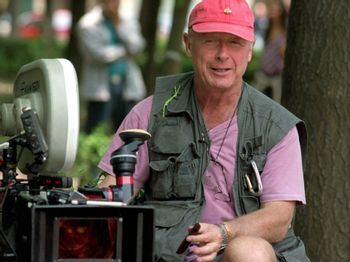 Anthony David Leighton "Tony" Scott (21 June 1944 – 19 August 2012) was a British director.
He was best known for making films in the action genre, most notably Top Gun, The Last Boy Scout, True Romance, Crimson Tide, Spy Game and Man on Fire.
He was the younger brother of fellow filmmaker Ridley Scott. He committed suicide at age 69 on August 19, 2012, having been unable to deal with the pain of a cancer he was experiencing.
---
Films directed by Tony Scott:
Series directed/produced by Tony Scott
Tony Scott and his works provide examples of:
---