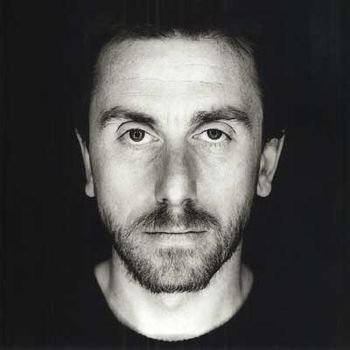 "There is less pressure as a character actor. It generally means that you will be acting for all of your life, which is my intention. It is not my intention to just be a rich and famous person, that would be pretty boring."
Timothy Simon Roth (born 14 May 1961 in Dulwich, London) is an English film actor and director best known for his roles in the American films Reservoir Dogs, Pulp Fiction, Four Rooms, Planet of the Apes (2001), The Incredible Hulk, and Rob Roy, the latter of which earned him an Academy Award nomination for Best Supporting Actor.
Roth's debut role was in the 1982 TV movie Made in Britain, in which he played a violent skinhead. Interestingly enough, he originally entered the theatre where they were holding the auditions to ask if he could borrow a bike pump for his bicycle. Since then, he has been typecast as thugs, convicts and/or murderers, which makes his casting as Guildenstern in Tom Stoppard's Rosencrantz and Guildenstern Are Dead interesting.
He impressed director Quentin Tarantino and was cast as Mr. Orange in Tarantino's 1992 ensemble piece Reservoir Dogs. This film paved the way for more work in Hollywood. In 1994, Tarantino cast him again as the robber Pumpkin in the acclaimed Pulp Fiction. They worked again in the 1995 movie Four Rooms, where Roth played the extremely physically animated role of "Ted the Bellhop". Roth was very successful playing viciously evil English nobleman Archibald Cunningham in Rob Roy opposite Liam Neeson. For that role he earned an Academy Award nomination for Best Supporting Actor, a Golden Globe nomination, and won a British Academy Award. He also played Marlow opposite John Malkovich as Kurtz in a TV Movie adaptation of Heart of Darkness. He also played the role of a genius piano player in The Legend of 1900, and starred in the TV series Lie to Me as Cal Lightman.
Roth is part of the "Brit Pack", a group coined by the media for young British actors who achieved success in Hollywood in the late 1980s. Gary Oldman, Colin Firth and Daniel Day-Lewis are among the actors in the group.
Has a very special friendship
with Gary Oldman.
---
Notable works:
Films
TV Series
Video Games
---