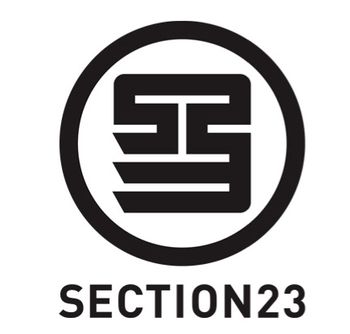 On September 1, 2009, ADV Films dissolved itself and distributed its properties to several companies.
AEsir Holdings has acquired "a subordinated interest in selected programming from ADV's film library together with other intellectual property."
Valkyrie Media Partners, LLC has acquired Anime Network Inc; the web site and Online Player.
SXION 23, LLC , or "Section 23 Films," has assumed "account servicing and distribution operations in connection with the library acquired by AEsir Holdings."
Seraphim Digital Studios, LLC acquired Amusement Park Media.
Section 23 is named after the Texas law
that allowed ADV to reorganize.
---
Series licensed by the companies, past or present, include:
* Currently unlicensed and/or out of print
009-1* (license expired; later distributed by Funimation, but now their release is out of print)
5 Centimeters per Second (license later transferred to Bandai Entertainment and Crunchyroll with a new dub, now distributed by Discotek Media with said new dub)
A Channel* (Sentai's license has reverted back to Aniplex, and their DVDs are out of print)
A Little Snow Fairy Sugar (rescued from Geneon)
The Abashiri Family*
The Adventures of Kotetsu*
Ah! My Goddess (the second season of the TV series; second season is currently distributed by Funimation under their S.A.V.E. brand)
AIR* (TV series and movie; both were later distributed by Funimation, but now their release is out of print)
Air Gear (now released by Funimation)
Ajin (Season 2 of the first series and all of Ajin: Demi Human)
Akane-iro ni Somaru Saka (TV series and OVA)
Akiko* (released under Soft Cel Pictures)
Allison & Lillia* (license expired)
All Purpose Cultural Cat Girl Nuku Nuku (currently licensed by Discotek Media)
Angel Beats!* (Sentai's licensed expired in 2017 and their release is out of print)
Angel of Darkness* (released under Soft Cel Pictures)
Anonymous Noise
Aquarian Age: Sign of Evolution*
Arc the Land*
Area 88* ( 2004 TV series and 1985 OVA, the latter currently is licensed by Discotek Media while the former is currently unlicensed)
Argento Soma (rescued from Bandai)
Armored Trooper VOTOMS (previously released by Central Park Media; released under Maiden Japan)
Asura Cryin' (released under Maiden Japan)
Aura
Azumanga Daioh (Anime & manga, though the latter is now licensed by Yen Press; the former's license was expired but then reacquired by Sentai Filmworks)
Basquash! (released under Maiden Japan)
BASToF Syndrome*
Battle Programmer Shirase (released under Maiden Japan)
Bermuda Triangle~ Colorful Pasture
Between the Sky and Sea
Betterman (rescued from Bandai Entertainment)
Beyond the Boundary (TV series, movies, and OVA)
The Big O (rescued from Bandai)
Birth* (rescued from Streamline Pictures, who released as Planet Busters)
Bite Me!- Chameleon*
Blade of the Phantom Master* (Later licensed by Funimation, but now their release is out of print)
Black Magic M-66 (previously released by Manga Entertainment; released under Maiden Japan)
Blue Seed (now licensed by Discotek Media; Streaming rights are owned by Maiden Japan)
Bodacious Space Pirates (TV Series and Movie)
Bubblegum Crisis: Tokyo 2040 (now distributed by Funimation)
Burn Up!, Burn Up W, Burn Up Excess
Busou Shinki (TV series and OVA)
Can Can Bunny Extra (released under Soft Cel Pictures; reissued by Critical Mass)
Capricorn*
Casshan: Robot Hunter (license-rescued from Streamline Pictures; currently distributed by Discotek Media)
Chainsaw Maid
Chrono Crusade (Anime now being distributed by Funimation)
City Hunter (licensed the sequels (2,3,'91) and the movies; all of them are now licensed by Discotek Media)
CLAMP School Detectives (previously released by Bandai)
CLANNAD (both the first series, movie, and After Story)
Cluster Edge
Cobra the Animation (TV series and OVA)
Coffee Samurai
Coicent
Countdown (released under Soft Cel Pictures; reissued by Critical Mass)
Colorful (1999 TV series)
Comic Party Revolution* (part of the mass licensing transfer, later distributed by Funimation until their license expired)
Complier* (Also licensed Complier 2)
Cosplay Complex (currently streaming on Crunchyroll; yet hasn't re-enter print)
Corpse Party (released under Maiden Japan)
Coyote Ragtime Show (part of the mass licensing transfer)
Croisee In a Foreign Labyrinth
Cromartie High School (Anime and manga; anime now distributed by Discotek Media)
Crying Freeman* (license-rescued from Streamline Pictures; later distributed by Discotek Media, but now even their release is out of print)
Cutey Honey (The Shin/New OVA; now licensed by Discotek Media)
Cutie Honey Universe
Cyberteam in Akihabara*
D.N.Angel* (anime; later distributed by Discotek Media, though now even their release is out of print)
Dai-Guard (license expired; now distributed by Discotek Media)
Daphne in the Brilliant Blue (rescued from Geneon)
Dark Warrior*
Darkside Blues* (reissued from Central Park Media)
Darkstalkers* (license expired)
Debutante Detective Corps*
Dennou Coil (released under Maiden Japan)
Destiny of the Shrine Maiden (previously released by Geneon as Kannazuki No Miko)
Devil Hunter Yohko* (their first release)
Devil May Cry: The Animated Series (part of the mass licensing transfer, now distributed by FUNimation)
The Devil's Virgins (released under Soft Cel Pictures after Sentai Filmworks brought it back)
Di Gi Charat (Original Series and specials, the former being a license rescue from Synch-Point)

Panyo Panyo Di Gi Charat*
Di Gi Charat - Winter Garden

Dimension High School
Dirty Pair (Project EDEN film, OVA features Affair of Nolandia and Flight 005 Conspiracy, and OVA series, all now distributed by Nozomi Entertainment)
Divergence Eve (license expired; later reacquired by Sentai Filmworks)

Divergence Eve: Misaki Chronicles

Dokkoida?! (license rescued from Geneon)
Doreiku
The Dragon Dentist
Dragon Half (license expired; currently distributed by Discotek Media)
Dragon Knight* (released under Soft Cel Pictures)
Dragon Pink (released under Soft Cel Pictures; reissued by Critical Mass)
Dragoon*
Dynamic Chord
Ebirah, Horror of the Deep (license expired, now held by Janus Films)
Edens Bowy*
ef - a tale of memories
Elven Bride* (released under Soft Cel Pictures)
End of Summer* (released under Soft Cel Pictures; license expired)
Excel Saga (now being distributed by Funimation)
Eyeshield 21 (rescued from Viz Media)
F3* (via Soft Cel Pictures; later reissued by Media Blasters and Critical Mass)
The Familiar of Zero (Geneon and Funimation only licensed the first season until their licenses expired; Sentai Filmworks acquired all of the seasons)
Studio DEEN's Fate/stay night and the Fate/stay night: Unlimited Blade Works movie (Previously released by Geneon)
Fire Emblem* (OVA)
First Loves* (released under Soft Cel Pictures)
Fist of the North Star (New Fist of the North Star and Legend of the Dark Kings: A Fist of the North Star Story)
Five Numbers
Full Metal Panic! (original anime and Full Metal Panic? Fumoffu; The Second Raid was licensed by Kadokawa Pictures and distributed by FUNimation, although ADV's dub studio was hired to record the dub with the original dub cast. ADV/Section 23's license to the first two series has since expired and Funimation now has all three of them.)
Future Police Urashiman (formerly licensed by Saban Entertainment as Rock n' Cop)
G-Taste* (released under Soft Cel Pictures)
Galaxy Fraulein Yuna*
Gamera: Guardian of the Universe (now distributed by Mill Creek Entertainment)
Gantz (Now relicensed to Funimation)
Gasaraki (now licensed by Nozomi Entertainment)
Genesis Climber MOSPEADA* (expired)
Get Backers (license expired; reacquired by Sentai Filmworks)
Getter Robo: Armageddon (license expired; now distributed by Discotek Media)
Ghost Stories (license expired; now distributed by Discotek Media)
Ghost Sweeper Mikami* (Sentai's license has expired)
Gintama (only the first 2 seasons of the TV series and the movie; season 3 was released by Crunchyroll, with Sentai keeping the previous two seasons and the movie)
Girl from Phantasia*
Glass Mask (released under Maiden Japan; 1984/2005 series)
Gloria* (released under Soft Cel Pictures)
Golden Boy (License expired; re-released by Media Blasters until their license expired; currently distributed by Discotek Media)
Golgo 13 (TV series)
The Good Witch of the West (released under Maiden Japan)
Grave of the Fireflies (license-rescue from Central Park Media; made a new dub for the Blu-Ray release in 2012)
Green Legend Ran (Previously released by Geneon)
Grrl Power!*
Guardian Fairy Michel* (released under ADV Kidz)
Gude Crest: The Emblem of Gude*
Guin Saga (anime; manga is licensed by Vertical)
Gunbuster (As Gunbuster: The Movie; previously released by Bandai Entertainment, US Renditions, and Manga Entertainment with all six OVA episodes, released under Maiden Japan)
Gunparade March (released under Maiden Japan)
Gunslinger Girl (manga; now being distributed by Seven Seas Entertainment)
Gunsmith Cats (license expired; now distributed by AnimEigo)
Guy: Double Target* (released under Soft Cel Pictures until their license expired; later distributed by Happy Carrot)
Guyver (only the 2005 TV Series, license expired; now distributed by Funimation)
Hakugei: The Legend of Moby Dick*
Hamatora
Hannappe Bazooka*
Hanaukyo Maid Team (only the La Verite series; rescued from Geneon)
Happiness (released under Maiden Japan)
Happy Lesson (only the first TV series, and frustratingly enough, the first three episodes of the 5-episode OVA)
Hataraki Man (released under Maiden Japan)
Hayate the Combat Butler (rescued from Bandai Entertainment; released all seasons)
He Is My Master (anime; manga is licensed by Seven Seas Entertainment)
Hell Girl* (seasons 2 and 3; license has since reverted back to Aniplex)
Hello Kitty's Paradise*

Hello Kitty's Animation Theater* (via ADV Kidz)
Hello Kitty & Friends* (OVA and specials; via ADV Kidz)
Hello Kitty & Friends: Let's Learn Together (via Sentai Kids)

Hidamari Sketch (anime; manga is licensed by Yen Press)
High School Of The Dead (anime)
Higurashi: When They Cry (both seasons and OVAs; rescued from Geneon and Funimation)
Himawari! (released under Maiden Japan)
Hitorijime My Hero
Hoshizora Kiseki
Human Crossing (rescued from Geneon; released under Maiden Japan)
ICE
Iczelion* (previously licensed by US Renditions)
Idol of Darkness* (released under Soft Cel Pictures)
Indian Summer
Innocent Venus* (license was apparently lost in 2008 and never transferred to anyone else)
Initial D (Legend movies only; TV series licensed by Funimation)
Inu × Boku SS* (Sentai's license has reverted back to Aniplex, and their home media releases are out of print)
Jewel BEM Hunter Lime (rescued from Media Blasters)
Jing, King of Bandits* (TV Series and OVA until the license expired; later distributed by Funimation, but their release is now out of print)
Jinki:Extend (license expired; now distributed by Funimation)
Just Because!
Kaleido Star (now being distributed by Funimation)
Kanamemo (released under Maiden Japan)
Kanon (all but the last disc, which was released by Funimation; part of the massive licensing transfer)
The Karma Saiyuki (released under Happy Carrot)
Kekko Kamen* (1991 OVA)
Kiba (Now licensed by Funimation)
Kidou Tenshi Angelic Layer (anime; license expired, then reacquired by Sentai Filmworks in 2015)
King of Breasts (released under the newly brought back Soft Cel Pictures)
Kissdum R- Engage Planet (released under Maiden Japan)
Knights of Sidonia (Home video rights only)
K-On! (rescued season one from Bandai Entertainment; originally released season 2 and movies)
Kurau Phantom Memory (currently distributed by Funimation)
Kurokami (previously released by Bandai)
Le Chevalier d'Eon (part of the mass licensing transfer)
Legend of Crystania* (Movie and OVA)
Legend of Lyon: Flare* (released under Soft Cel Pictures; then got a re-release by Happy Carrot)

Into the Erogenous Zone: Lyon Flare* (license rescued from Media Blasters via Happy Carrot)

Legend of the Mystical Ninja*
Let's Dance with Papa*
Leviathan- The Last Defense
Lost Universe (now distributed by Nozomi Entertainment)
Luna Varga*
Mahou Sensei Negima! and Negima!?note
Magical Play (license expired; later reacquired by Sentai Filmworks)
Magical Twilight* (released under Soft Cel Pictures; reissued by Critical Mass)
Magikano (license expired; now released by Funimation)
Mahoromatic (re-release, originally released by Geneon)
MAPS*
Mardock Scramble Trilogy* (Sentai's license reverted back to Aniplex, but the series has yet to re-enter print.)
Maria†Holic (anime)
Maria Watches Over Us (released under Maiden Japan; rescued from Nozomi Entertainment)
Marine Boy (now distributed by Warner Bros. Television)
Martian Successor Nadesico (now distributed by Nozomi Entertainment)
Master Of Mosquiton (OVA, only on VHS; re-released on DVD by Media Blasters with the ADV dub)
MD Geist* (license-rescued from Central Park Media)
Medabots (later distributed by Shout! Factory; now licensed by Discotek Media)
Meikyuu Monogatari* (rescued from Streamline Pictures)
Mega Man (license expired; now distributed by Discotek Media)
Mega Man: Upon a Star* (via ADV Kidz)
Megazone 23* (license formerly held by Harmony Gold and Streamline Pictures).
Mermaid Melody Pichi Pichi Pitch* (later dropped before releasing a single volume, because a 52-episode Magical Girl Widget Series needed some kind of TV deal to survive, which they could not get, though apparently a complete dub was recorded)
Mezzo Forte (license rescued from Media Blasters via Soft Cel Pictures after Sentai Filmworks brought it back)
Mighty Space Miners (license expired; now distributed by Discotek Media)
Moeyo Ken (OVA and TV series until ADV's license expired; Funimation relicensed the series, but they only have streaming rights because the show's home video releases are out of print)
Modern Magic Made Simple
Moonlight Mile* (license expired; later released by Funimation, but now their release is out of print)
Monster Rancher (DVD rights only, dropped after releasing one volume; now distributed by Discotek Media)
Mr. Tonegawa: Middle Management Blues
My Girlfriend is Shobitch
Myself ; Yourself (released under Maiden Japan)
Mythical Detective Loki Ragnarok (the anime and some of the manga)
Nadia: The Secret of Blue Water (license-rescued and redubbed from Streamline Pictures)
Najica Blitz Tactics* (license expired)
Naisho no Tsubomi
Nanaka 6/17 (now distributed by Media Blasters)
Neon Genesis Evangelion (original TV series only, expired; license currently owned by Netflix)
Nerima Daikon Brothers* (part of the mass licensing transfer; Funimation's home media release are now out of print and their license expired)
New Angel* (license expired)
New Dominion Tank Police (rescued from Manga Entertainment; released under Maiden Japan)
Ninja Resurrection*
Ninja Scroll (rescued from Manga Entertainment)
Night Raid 1931* (Sentai's license reverted back to Aniplex, but the series has yet to re-enter print.)
Noir (now being distributed by Funimation)
Now and Then, Here and There* (license-rescued from Central Park Media)
Nurse Witch Komugi* (OVA and specials)

Nurse Witch Komugi R (2016 TV series)

Once Upon A Time* (previously licensed by Streamline Pictures as Windaria)
Overman King Gainer (previously released by Bandai)
Pani Poni Dash! (part of the mass licensing transfer, now distributed by Funimation)
Panzer Dragoon* (OAV)
Papillon Rose (released under Maiden Japan)
Papuwa*
Pastel Memories
Patlabor (TV series, OVAs and movies released under Maiden Japan; rescued TV series/ OVA from Central Park Media, and rescued movies from Manga Entertainment, Bandai Visual USA, and Geneon)
Peacemaker Kurogane (license expired; now distributed by Funimation)
Pet Shop of Horrors (rescued from Urban Vision)
Plastic Little* (OAV)
Polyphonica (released under Maiden Japan)
Pop Team Epic (streaming rights only; dubbed by Funimation)
Popotan (rescued from Geneon)
Power Dolls* (OAV)
Prefectural Earth Defense Force*
Prétear (license expired; now licensed by Funimation)
Princess Minerva*
Princess Nine (now licensed by Nozomi Entertainment)
Princess Resurrection (license expired; reacquired by Sentai Filmworks)
Project Blue Earth SOS (license expired; now released by Funimation)
Pumpkin Scissors (part of the mass licensing transfer)
Qwazer of Stigmata
Rail of the Star- A True Story of Children and War*
ReBoot (only released the third season onto DVD; the whole series was re-released by Shout! Factory)
Red Garden (license expired; now distributed by Funimation)
Rei Rei (released under Soft Cel Pictures; later distributed by Media Blasters)
Reideen
Risky Safety* (Home video rights only; originally distributed by AN Entertainment)
Robotech (licensed by Harmony Gold / Tatsunoko Production, now being distributed by New Video/A&E Home Entertainment)
Rocket Girls (rescued from Bandai)
Ro-Kyu-Bu ~ Fast Break!
Royal Space Force: The Wings of Honnêamise (released under Maiden Japan; previously released by Bandai Visual USA under Honneamise and Manga Entertainment)
Rozen Maiden (originally licensed by Geneon)
Rune Soldier Louie* (Anime; incomplete release of the manga.)
Rurouni Kenshin (OVAs, The Motion Picture and New Kyoto Arc, all but the last one were released under the Samurai X name. All but New Kyoto Arc are now licensed by Aniplex USA; until March 2019 when Sentai's rights reverted back to Aniplex)
Sailor Moon (amime; seasons 1-2, both 1995 dub and uncut sub versions, home video only; license was held by DiC, now expired and transferred to Viz Media)
Saint Seiya (Home video rights only, license was held by DiC, now belongs to Netflix; released Knights of the Zodiac under ADV Kidz and an uncut dub under the main label)
Saiyuki (Only Gensoumaden and the movie. RELOAD and RELOAD Gunlock went to Geneon.)
Sakura Trick (anime)
Sakura Wars (TV) (plus the first two Sakura Wars OVAs)
The Samurai*
Samurai Gun (ADV co-produced the anime)
Samurai Jam -Bakumatsu Rock
Science Ninja Team Gatchaman (Sub-licensed from Sandy Frank Entertainment to produce the uncut release, license expired in 2007, then reacquired by Sentai Filmworks in 2013)
s-CRY-ed (rescued from Bandai; Sentai has yet to re-release it on home video or on streaming)
Sex Hypnotist Zero (released under Soft Cel Pictures)
Sgt. Frog (part of the mass licensing transfer, dropped after some Development Hell and now belongs to Funimation.)
Shattered Angels (part of the mass licensing transfer)
She, The Ultimate Weapon
She and Her Cat* (2002 OVA)
Shigofumi (previously released by Bandai Visual USA under Honneamise)
Shunten Doji- The Star Hand Kid*
Sister Princess (license expired; now distributed by Discotek Media)
Slave Princess Olivia (released under Soft Cel Pictures)
Slayers* (The movies and OVAs; the TV series are all currently licensed by Funimation)
Sol Bianca* (The original OVA; Pioneer released the revival series.)
Someday's Dreamers (previously released by Geneon)
Sonic Soldier Borgman* (only the Lover's Rain and Last Battle movies)
Sorcerer Hunters (now licensed by Discotek Media)
Sorcerer Stabber Orphen (license expired; later reacquired by Sentai Filmworks)
Space Runaway Ideon (released under Maiden Japan)
Spectral Force* (OAV)
Squid Girl (license rescue from Media Blasters)
Steel Angel Kurumi* (everything except the last OVA)
Strawberry Marshmallow (previously licensed by Geneon)
Street Fighter (license expired; now distributed by Discotek Media)
Street Fighter II V* (UK VHS only, which, interestingly enough, had a separate dub from that provided by Manga Entertainment for the US)
Super Dimension Fortress Macross (the original 1982 series, after Animeigo's sub-only release, expired; currently the original sub and the Robotech version are on Amazon Prime Video, but has yet to reenter in print)
Super Dimension Cavalry Southern Cross (expired; currently streaming with the original sub and the Robotech version are on Amazon Prime, but has yet to re-enter print)
Super Duper Sumos (home video rights only, originally produced by DiC; currently distributed by DHX Media; released under ADV Kidz)
Super Gals (The first season, the second season was licensed by Nozomi Entertainment, who later re-released Season 1)
Tactics* (Manga)
Takumomi
Tattoon Master*
Teito Monogatari* (license rescued from Streamline Pictures)
Tengen Toppa Gurren Lagann (until they lost the license to Bandai before ever releasing an episode; currently held by Aniplex USA)
Tekken: The Motion Picture * (OAV)
The Tibetan Dog (released under Maiden Japan)
This Boy Can Fight Aliens
Those Who Hunt Elves (TV Series; license expired, later reacquired by Sentai Filmworks)
The Thousand Musketeers
To Heart 2 (released under Maiden Japan)
Tokyo Magnitude 8.0 (released under Maiden Japan)
Tokyo Majin Gakuen (part of the mass licensing transfer)
Tonari no Seki-kun: The Master of Killing Time
Tournament of the Gods* (released under Soft Cel Pictures)
Training with Hinako (released under Maiden Japan)
Tsuritama* (Sentai's license reverted back to Aniplex on April 1st 2019)
Typhoon Noruda
UFO Ultramaiden Valkyrie (3rd & 4th seasons were part of the mass licensing transfer)
Ushio and Tora (90's OVA was released by ADV, and the 2015 TV series was released by Sentai)
Utawarerumono (part of the mass licensing transfer)
Variable Geo (reissued by Critical Mass)
Venus Versus Virus (anime; part of the mass licensing transfer, Funimation only has streaming rights; no in-print release}})
Vampire Princess Miyu (rescued from Tokyopop; released under Maiden Japan)
Virtuacall* (released under SoftCel Pictures
Voices of a Distant Star*
The Wallflower (part of the mass licensing transfer)
Wandaba Style (released under Maiden Japan)
Welcome to Pia Carrot!! 2DX
''Welcome to the N.H.K. (part of the mass licensing transfer)
Wonderful*
The World of Narue* (license-rescued from Central Park Media)
Xabungle (released under Maiden Japan)
Xenosaga* (The TV anime; part of the mass licensing transfer, later distributed by Funimation, but is now out of print)
Yona Yona Penguin (released under Maiden Japan)
You're Under Arrest! (Mini Specials, the movie, and second TV season)
Yugo The Negotiator*
Z-Mind (rescued from Bandai)
Zaion: I Wish You Were*
Zegapain (previously released by Bandai Visual USA under Honneamise)
Zone of the Enders* (TV series and OVA; license expired)
---