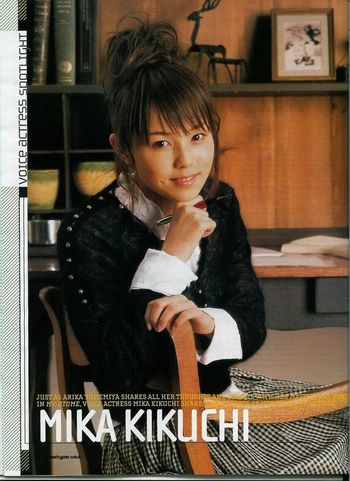 EEEH!? No way...
Mika Kikuchi (born December 16, 1983 in Misato, Japan) is a seiyu and actress.
Kikuchi started her career as the Action Girl Deka Pink in the Super Sentai series Tokusou Sentai Dekaranger. Then she moved to voice acting and got to voice Mokona in ×××HOLiC. She is also an occasional singer, too.
She used to be married to fellow actor and seiyuu (and Sentai alum) Yuji Kishi from 2009 to 2011. Later in 2018, she married her fellow Dekaranger cast member, Tomokazu Yoshida.
She is not related to author Hideyuki Kikuchi or voice actor Masami Kikuchi.
Notable Roles by Mika Kikuchi: