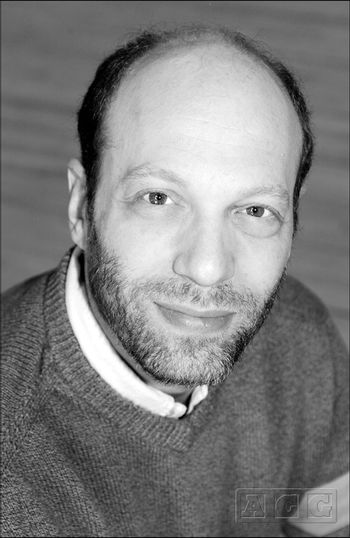 Josh Mandel (born October 9, 1958) is a computer programmer and writer best known for his work at Sierra Online, including such games as Freddy Pharkas: Frontier Pharmacist and Space Quest VI. He's also known by many as the original voice of King Graham.
Originally a comedian, he began writing articles and reviews for computer magazines as sort of a "day job", which led to working as a beta tester for both Sierra and Infocom before getting hired by Sierra. One of his first jobs was producing the DOS port of Zeliard (you can also thank him for fixing the infamous Rumpelstiltskin puzzle).
Most of the games he worked on, especially those he was credited as a writer for, were known for their witty humor and pun-filled dialogue, and usually tends to reward players for examining everything.
After working with Sierra for roughly six years, Mandel left Sierra in 1996, citing a contract dispute with the new management who "had no prior experience in the gaming industry at all, no particular love of games, [and] no respect for the history of the company."
In his post-Sierra career, he's worked for various companies including Legend Entertainment, Take-Two Interactive, and even SEGA. He has also lent his voice to various King's Quest fangames and remakes, usually reprising his role as King Graham.
Body of work
---
His works provide examples of the following:
---