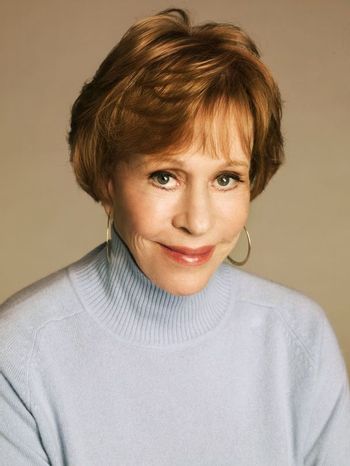 Carol Creighton Burnett (born April 26, 1933) is an American actress, comedienne, singer, author, and producer, known for starring in the hit variety show The Carol Burnett Show from 1967 to 1978, as well as originating the role of Princess Winnifred of Woebegone in the Broadway production of Once Upon a Mattress.
Her film roles include the villainous Miss Hannigan in the 1982 version of Annie, as well as the voice of equally villainous Jane Kangaroo in 2008's Horton Hears a Who!.
---
Tropes related to her career:
---
"I'm so glad we had this time together
Just to have a laugh or sing a song
Seems we just get started and before you know it
Comes the time we have to say, 'So long.'"
---