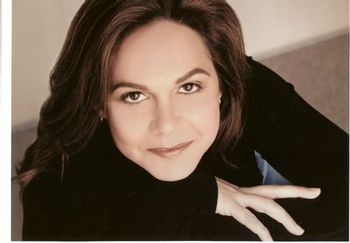 Candyce Anne Rose Milo (born January 9, 1961) is an American voice actress born in Palm Springs, California. She's the voice of Coco, as well as Madame Foster and Cheese from
Foster's Home for Imaginary Friends
. She also famously
replaced
Christine Cavanaugh
as the voice of Dexter in
Dexter's Laboratory
in 2001 when Ms. Cavanaugh retired from show business, and she was also the voice of Sweetie Pie on
Tiny Toon Adventures
. Her other voice credits include Snap from
ChalkZone
, The Flea and Headmistress on
¡Mucha Lucha!
, and the title character in the U.S. version of the 2003
Astro Boy
series. Milo says that when creating a unique voice the artist's drawings speak to her and that she prides herself on creating "a full life" for each character.
An early 1990s example of her voice-acting versatility can be seen here
in this commercial demo reel. Those who have heard a lot of her work will be able to pick out certain characters immediately.
Her daughter, Gabriela Milo, is an actress in her own right.
---
Notable roles:
---