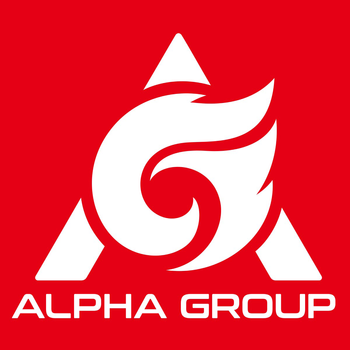 Guangdong Alpha Animation and Culture Company (广东奥飞动漫文化股份有限公司; Pinyin: Guǎngdōng Aòfēi Dòngmàn Wénhuà Gǔfèng Yǒuxiàngōngsī), also known as Alpha Group Co., Ltd., is a Chinese company founded in 1993 by Cai Dongqing and located in Guangdong. The company's two specialties are in the animation and toy industries; while they produce lots of original toylines, they also make toys of licensed properties such as SpongeBob SquarePants and PJ Masks. The company was originally founded under the name Auldey and did not found their animation subsidiary until 2004.
Alpha have a number of companies under their ownership, both doemstic and international, including at least one establishment in America. In 2013, Alpha purchased Creative Power Entertaining, who are best known for the iconic Chinese animated series Pleasant Goat and Big Big Wolf.
Alpha has a number of official YouTube channels that go by the brand name Lookus. Their main Lookus channel can be found here
.
---
The following series are productions of Alpha's television subsidiaries:
---
Tropes that apply to multiple or all of the works that Alpha produces:
Animated Adaptation: A number of their series are animated adaptations meant to sell the toys they're based on.
Merchandise-Driven: Alpha's two main focuses are on producing animated series and manufacturing toys, so naturally they'll use the opportunity to give their toy series the television adaptation treatment as a boost to advertise the original toys.
The Mockbuster: Their original series may show enough shades of inspiration to be considered Chinese knockoffs of some property, such as Infinity Nado very clearly being Beyblade and Alpha Q-Chong (奥飞Q宠) being their answer to Disney's Tsum Tsum. This actually came to the detriment of Opti-Morphs (a.k.a. Screechers Wild!), whose toys have so many similarities to Bakugan that Spin Master filed a copyright infringement lawsuit against Alpha over it.
---