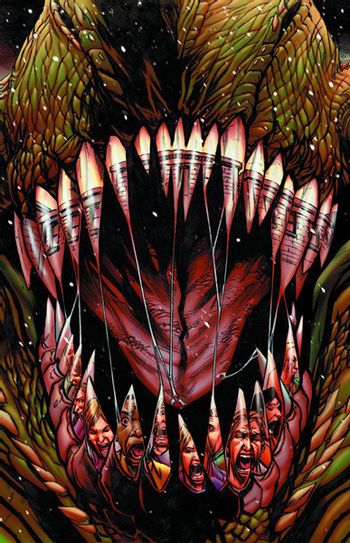 A Town Called Dragon is a five issue mini-series by Judd Winick and Geoff Shaw and published by Legendary Comics.
The premise is the egg from the last surviving dragon was smuggled over to North America centuries ago by the vikings. By the modern day, a small town is built around the egg and establishing as a tourist destination eponymously called Dragon. Ultimately the dragon is accidentally awakened from its egg by a science team, forcing the regular town folks to battle for their lives.
---
A Town Called Dragon contains the following tropes.
---