open/close all folders
Daolon Wong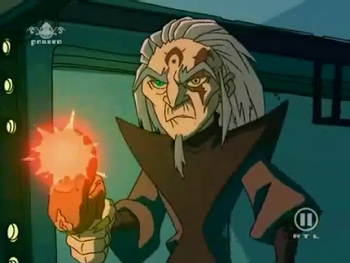 Ah, darkness shall begin its reign.
The main villain of Season 3. He is an ancient Chinese dark chi wizard who tries to find the animals with Talisman powers.
---
Dark Chi Warriors
Daolon Wong's demonic henchmen. They originally consisted of Ren, Chui, and Gan. Later they were replaced by Finn, Ratso, and Chow respectively. Eventually, Hak Foo was also turned into one of the Warriors and renamed Zhen.
---
---