The four stars of the hit comedy reality TV series, Impractical Jokers.
In General:
Brian Michael "Q" Quinn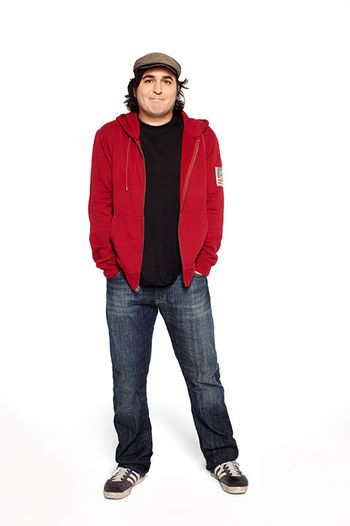 "I'm thirty-six, I live alone, and I have two cats."
James Stephen "Murr" Murray
"You don't ever want to confise the inferior vena cava with the pulmonary valves, or someone could die."
Joseph Anthony "Joe" Gatto
"If Ray Ray come 'round these parts looking for me, you don't go droppin' no dime. Do yous?"
Salvatore Edward Anthony "Sal" Vulcano
"If you ever do that to me again, our real relationship is gonna be in jeopardy."