Player Characters
open/close all folders
Forget-Me-Not Hayes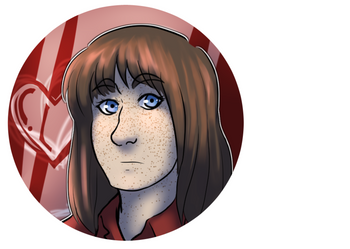 "Would you like to see some magic?"
♥ | 20 | Irish | Human
First Appearance: Tutorials
Charles Chadwick
"Don't worry, I know exactly what I'm doing. You know, I am a professional."
♥ | 24 | American | Human
First Appearance: Tutorials
A compulsive liar and total suck-up who was brought up by an enormously successful and wealthy family. He joined the Cardians after having lost all his money and belongings due to a voided contract with a Changeling. He talks himself up as a some kind of wildly successful big shot, but in reality, he doesn't have a whole lot to show for himself.
The Glasses Come Off:

Charles traded away his glasses for passage into the underworld during the season 1 finale.
Eulalia Bonner
Circe Lafayette
"Fuck."
♠ | 44 | American | Human
First Appearance: Tutorials
blah blah blah circe's description blah blah blah
Genine Cassano
Ione Hotawa
Desiree
Staff