Characters for Bastion
---
The Kid
"We have to go... Please..."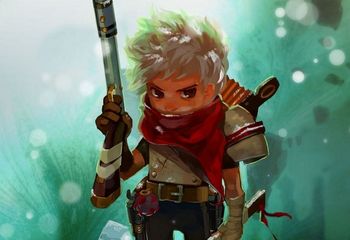 The hero of Bastion. Woke up late one day to find everything had been shattered after the Calamity rocked the world.
Rucks
"Proper story's supposed to start at the beginning. Ain't so simple with this one."
The first survivor of the Calamity that the Kid finds. He serves as the narrator for the game.
Zulf
A man that the Kid finds in the Hanging Gardens. He is an Ura ambassador to Caelondia.
Zia
"Any moment I'd want to live again...happened after the Calamity. Not before."
A young Ura girl the Kid encounters in Prosper Bluff.
---