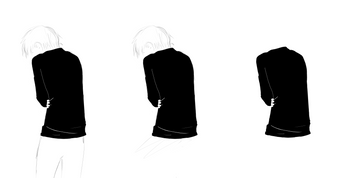 The Viceking is dead. Long live the King.
Viceking's Graab
is a blog maze by DJay32. In it, you explore a pyramid/tomb/catacomb/labyrinth of blogs, reading the writing on the walls that might be the actual walls themselves, in search of the centre where the "Viceking" is buried. Who was the Viceking? Who killed him? Why? What led to the construction of the tomb? These are all, as described by the writing on the walls, your goals to find out. Be warned, however. The Graab contains well over 60 blogs, and every path has ample misdirection. And to make things even more confusing, this is a part of a metanarrative of blogs by the abstract character "Christoph Magreat."
Written for The Fear Mythos and The Slender Man Mythos, DJay spent several months working on it having grown very disillusioned with blogging as a whole.
---
The Graab contains examples of these tropes: